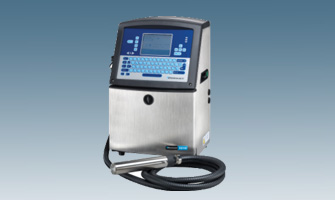 Inkjet Printers 1OOO Series
Continuous Inkjet Printer for Medium Duty Applications
The Videojet 1520 small character inkjet coder is a highly flexible platform specifically designed for medium duty coding applications. Its advanced performance features make it a benchmark performer for production professionals across the globe.
Simpler Operation
Less maintenance
Superior Print Quality
9000 hours of production before required preventive maintenance.
Up to 5 lines of code with speeds up to 914 ft /Min (278.6 m/min)
IP55 wash Down Protection
IP65 dust protection (no plant air required)
Act Now : +94 11 263 8761 (Hunting)
Blowing Machine
Water Filling Machine
Secondary Packaging Machine.