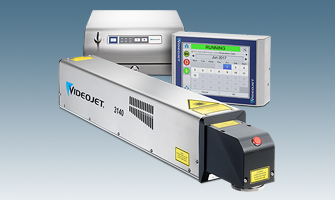 High Performance CO2 Laser Marking Systems
CO2 Laser Marking Equipment for Moderate to High Speed Applications
As line speeds increase to cope with more demanding production targets, manufacturers need easier, more efficient laser marking to print high quality codes consistently on their products. Videojet high performance CO2 laser marking systems deliver superior code quality across a wide array of substrates and provide easy integration for virtually any application.
10W CO2 laser marking with CLARiTY™ touchscreen controller, engineered to minimize coding mistakes
High performance delivers crisp codes on moderate line speed applications
Line set-up wizard aids fast product changeovers, maximizing uptime
Virtually no maintenance and limited consumables
Act Now : +94 11 263 8761 (Hunting)
Inject Printers
TTO (Medium Duty)
Label Applicator
Laser Printers.
Videojet
http://www.videojet.com/us/homepage/products/case-coding-printers/label-applicator-printers.html